Three More Weeks
Changes in Kharkov, a family vacation, and the upcoming first day of school
A Trip to Kharkov
After nine months since the last time we visited Kharkov, we managed to squeeze in a quick four-day trip last week. With all the pressing institute work that needs to be completed before the beginning of school, it was hard to be excited about leaving town. But we are so glad we did.
As expected, our schedule was packed full of visits. I also taught the youth group on Friday night, preached on Sunday morning, and Katie led the ladies' class Saturday. We enjoyed walks through Kharkov's recently reconstructed parks, shared dinners with friends, and Justus loved getting to ride on the metro. It definitely made us miss the home we had there.
The church is doing well, and it was encouraging to be with them on Sunday. The Christians continue to work as best they can despite the limitations of the pandemic. We are excited to share that, in the last couple of months, three more teenagers were baptized, and one of them will be studying at UBI this year.
Big Changes in Kharkov
Sasha and Nastia Nikolaenko have been ministering in Kharkov since 2014. They have been an influential part of the work, particularly in helping the displaced families of eastern Ukraine and in developing a strong youth ministry. As many of you know, however, their youngest daughter Slava has been struggling with health issues related to the brain tumor she had four years ago.
She continues to experience frequent and debilitating headaches and has suffered two frightful seizures which put her in the ICU for days. Because her condition seems to be getting worse, Sasha and Nastia have made the decision to leave Kharkov and move to Kyiv to be closer to Slava's doctor and better medical care. It was a difficult decision for them to make.
Sasha does plan to travel to Kharkov twice a month or so for the next six months to meet with the youth and participate in worship with the church, but there's no doubt things in Kharkov will be different. We are grateful Bogdan and Olya Bagdasarov will continue to minister to the congregation there. We are praying that God will use this change to grow the church in ways none of us can expect, and we are praying for the trust that He will.
Three Weeks Till School Starts
The Ukrainian Bible Institute's 24th year of training disciples begins August 31st. We are planning to meet in person as normal, but Ukraine is now on a color-coding system to indicate the extent of COVID restrictions which are based on the number of infected persons in a particular location. If Kyiv happens to be in the red zone come August 31st, we will be forced to keep our students in the dorms and host our studies online. We are praying this will not be the case and we can finally come together in the classroom once again.
Regardless, there is much to do before the end of August. I am finishing up preparations for my first class, Christian Marriage, which I am very excited about. The staff needs to meet to make plans (and contingency plans) for the start of the new academic year. There is still work that needs to be done in the building, and then we have several meetings planned, including new student interviews.
Family
The three of us did manage to get away for a short trip to the Black Sea. It was nice getting out of Kyiv and out of our normal routine. Justus loved getting to play in the water, and we all enjoyed having so much free time together. Katie celebrated her birthday while we were there, which also coincided with the tenth anniversary of our Birthday Dress tradition. (You can see the other pictures here.)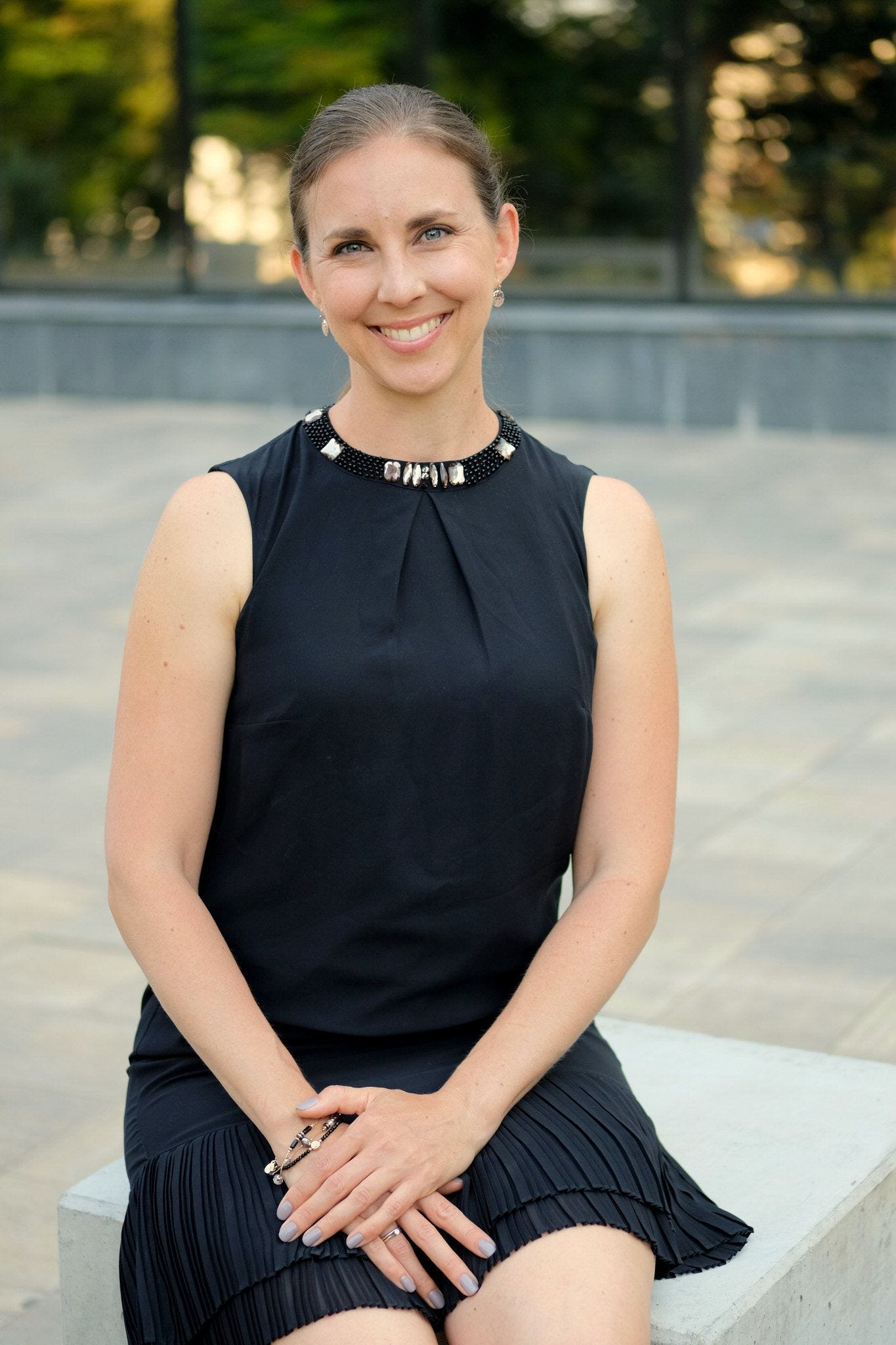 Please be praying for us as we begin this new school year. Pray for wisdom in how we move forward in this complicated world of COVID-19, pray for the new students who will begin their studies, and pray that no matter what we do or how we do it, God will be glorified in our lives.
With love,
Brandon and Katie
---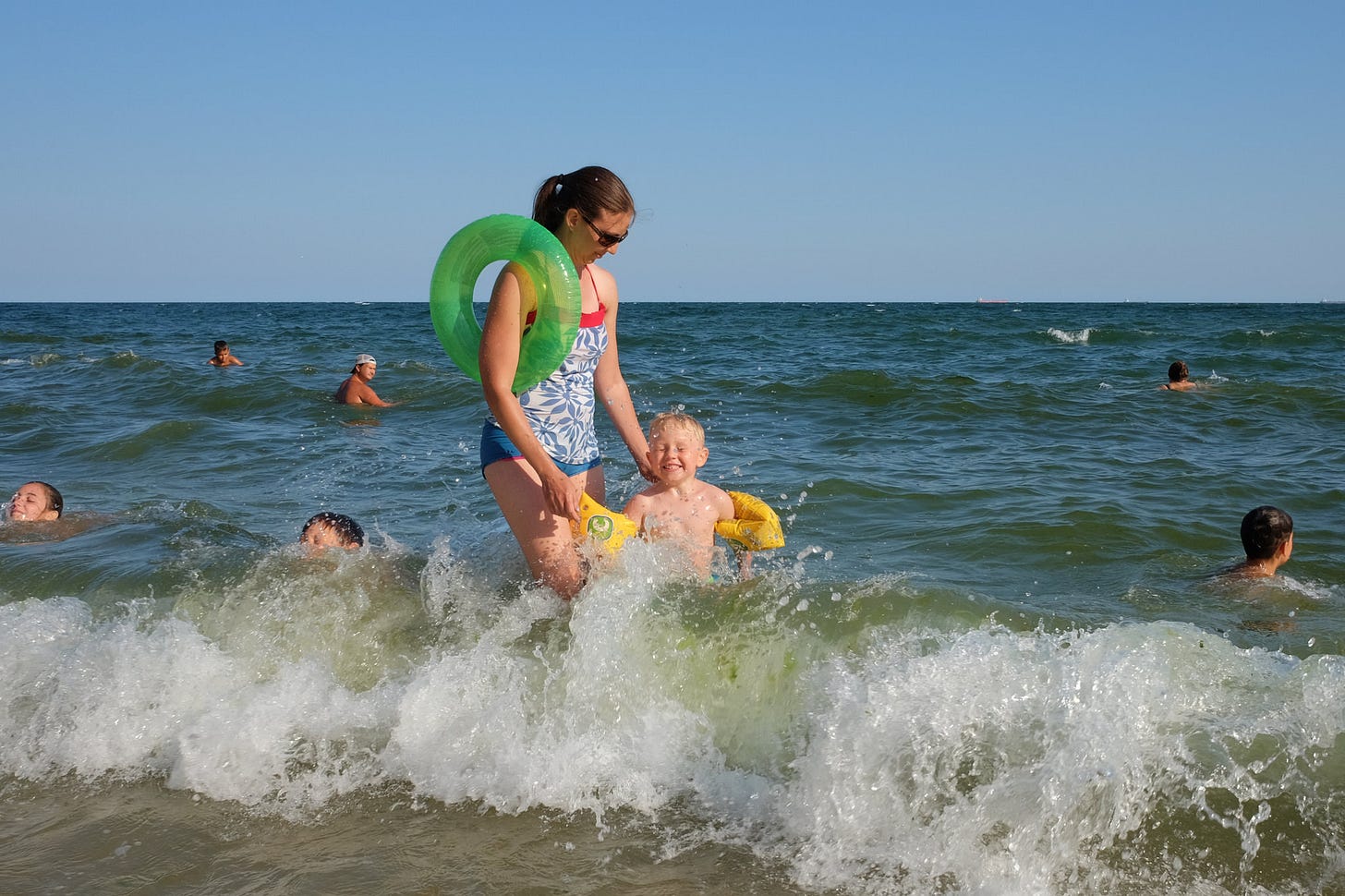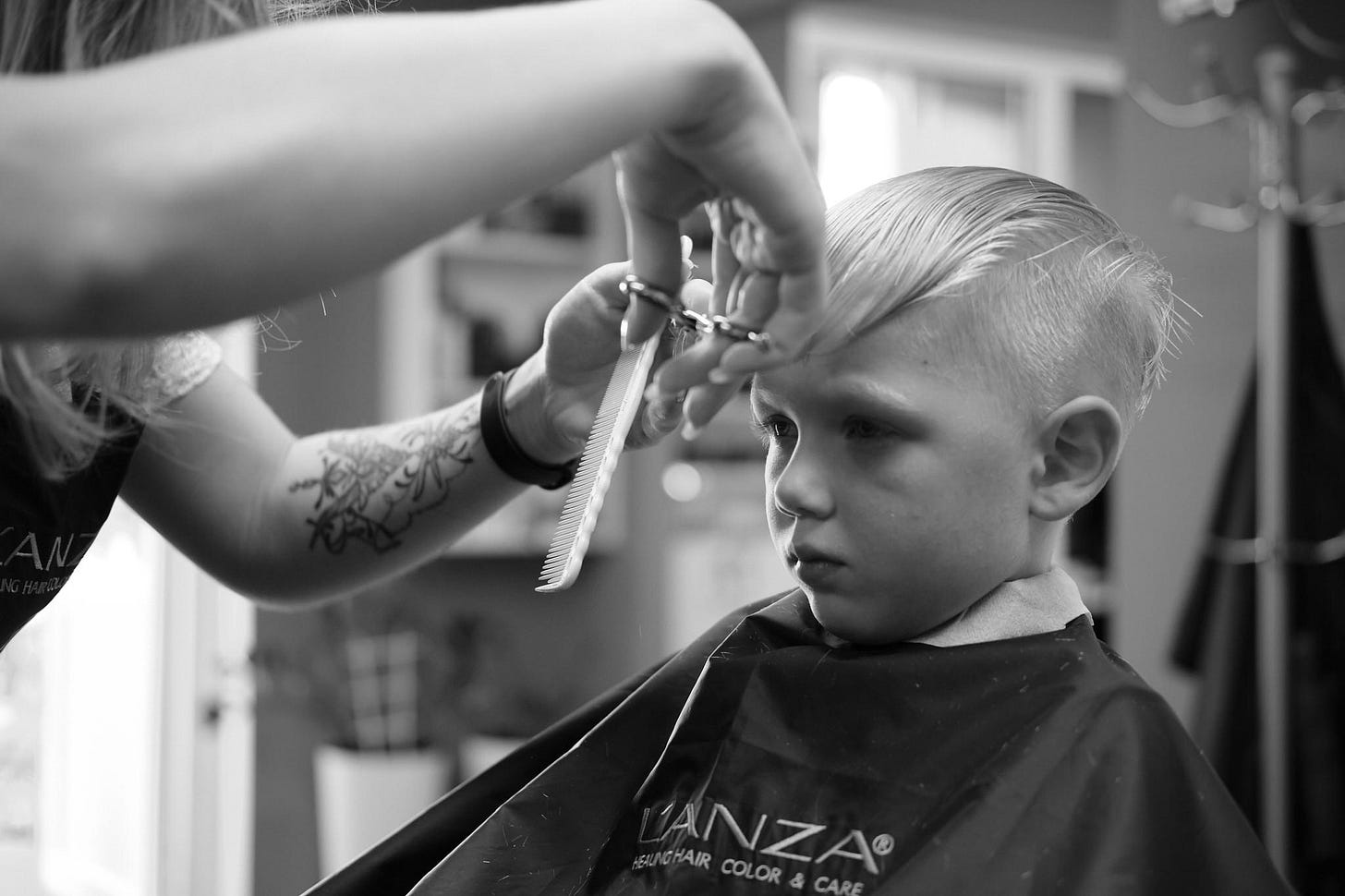 "I smell a yummy taste!"